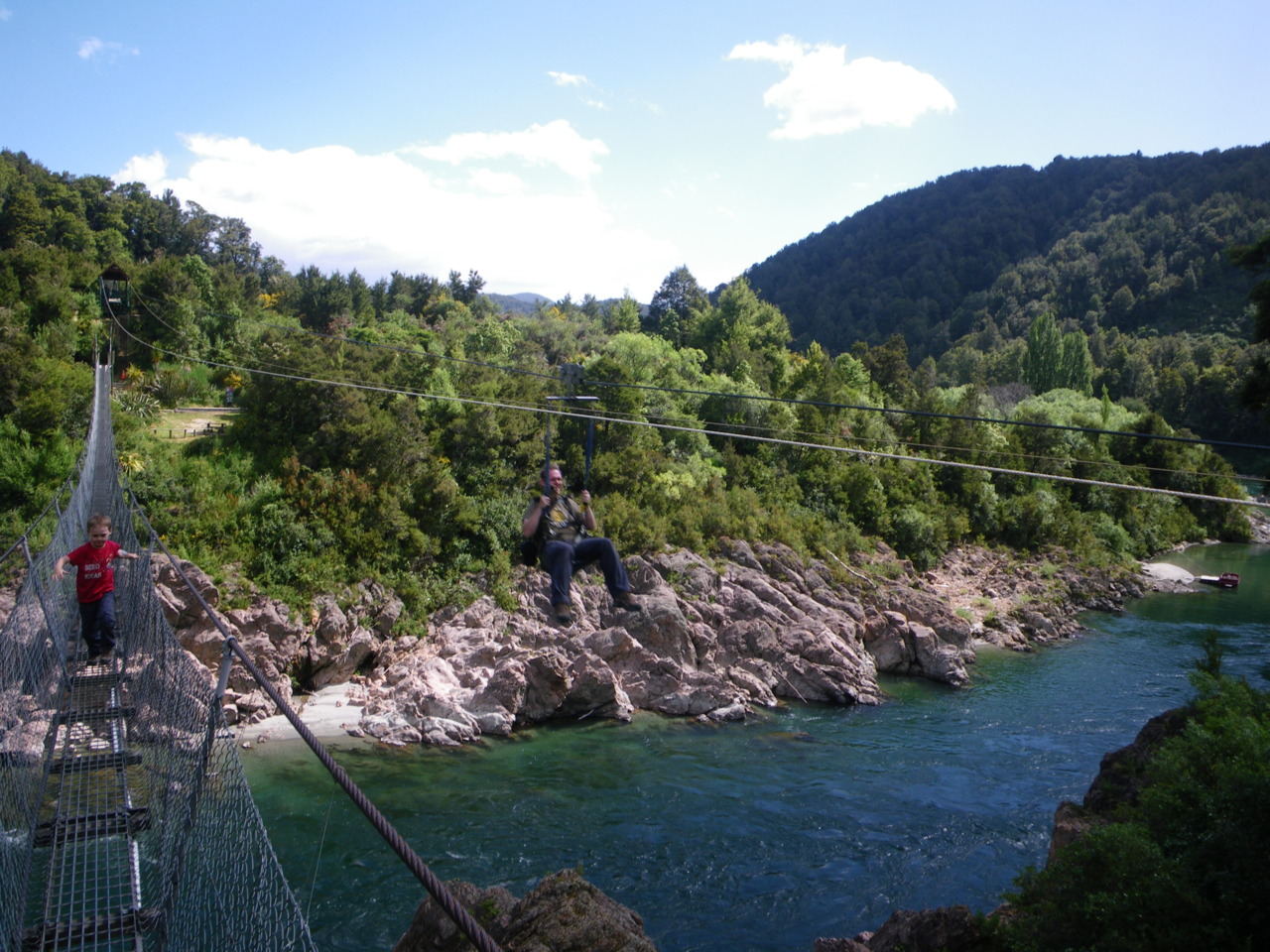 Neudorf-Lake Rotaroa-Buller Gorge-Westport-Cape Foulwind.
Crazy day. It started so calmly though - with a nice walk around the farm before we set off. We were heading for Westport area, but did a lot on the way (FYI - we often stop at a few other places, but I am just mentioning the main ones for brevity) 
Lake Rotoroa was great - nice and quite and stunning views over the lake with snow capped mountains in the background.
Then onto Buller Gorge where Jaron and I got to do our first bit of extreme sports. It's called a comet and is like a flying fox but sitting down. Was a lot of fun - we had booked a tandem as I thought Jaron couldn't do it, but in the end we had to do it separately and Jaron just loved it - it was pretty tame way less scary than the swing bridge to get there.
Quick dash to Westport for supplies.... well what can I say about this place. Lonely Planet says "a town of little consequence" - and I think they were trying to be nice there. A place to stock up on supplies, fill the tank and get the hell out. The amount of boarded up shops and run down buildings said a lot about the town and some of the people a little scary. I think the GFC has hit these parts of NZ the worst. Anyway, we wasted a lot of time here for reason I wont go into which made us LATE.
We went to Cape Foulwind to see the Seal Colony, but it was getting too late and hadn't had dinner so quickly cooked. Had planned to possibly freecamp here, but all the good spots were no-freecamping, so we gave up and headed south to a campground arriving after dark... not a good end to the day.