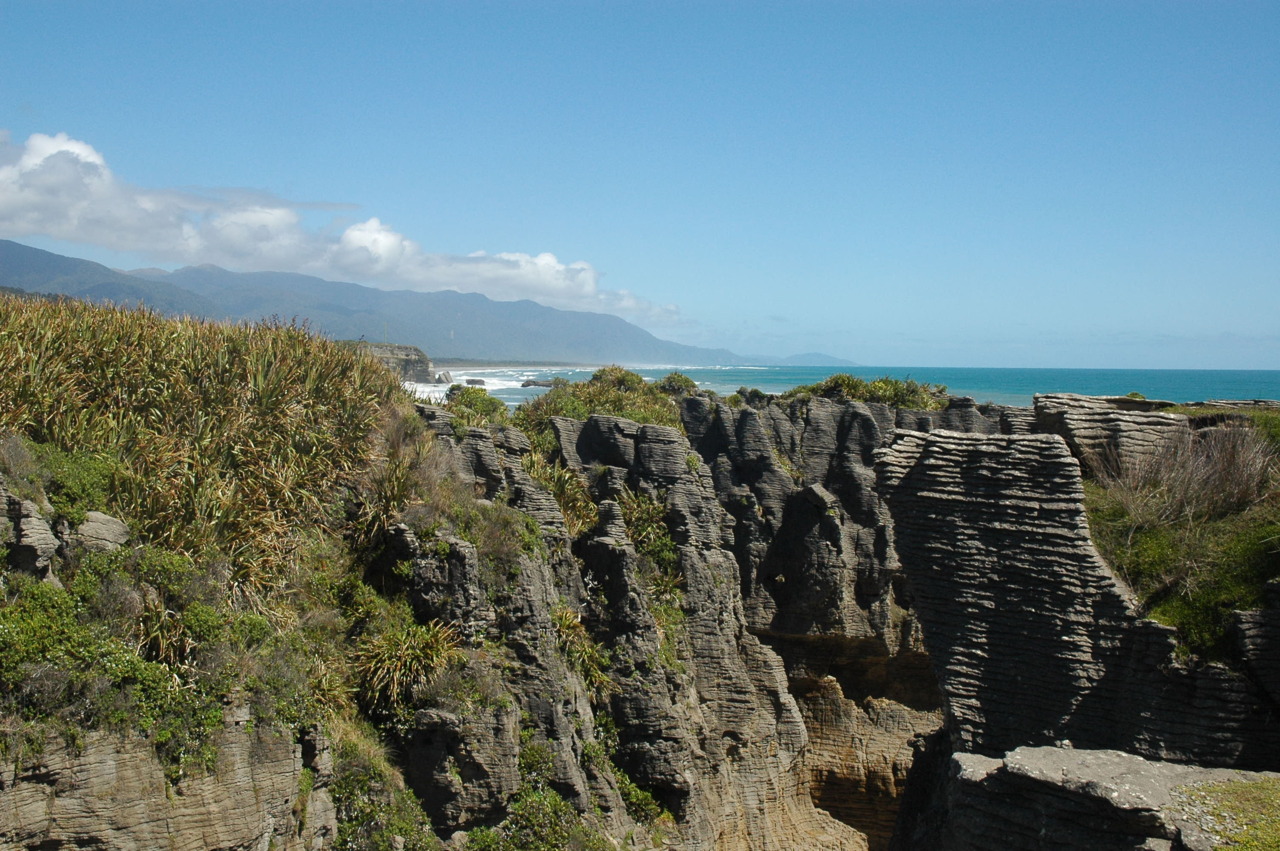 Cape Foulwind - Pancake Rocks - Greymouth
Backtracked a bit to Taranga Bay where the Seal Colony was. Seal pups just being born around this time of the year - so was pretty cool to see a few of the little ones are about. The viewing platform are right out of the way of them, so people can't get too close and disrupt them like we have seen elsewhere.
This part of the coastline is in the Lonely Planet top ten of all drives in the world - and once you hit the coastline before Punakaiki... you can see why, it's stunning.
Punakaiki are Pancake Rocks  - it was high tide so we got a good look at the blow holes in action. Seeing the water rush around these rocks puts you in complete awe of the power of the sea - fantastic sight if you ever get to visit this part of the world.
We were trying to get a bit further today, but we were tired and had some washing to do so we stopped early at Greymouth. I had half expected the city to be like Westport, but it was far from it.
We were here right after the Pike River mine disaster and at this time it was still unsure if they might be able to rescue anyone (at the time of writing there has now been a 2nd explosion and all hope of any survivors gone).
Lots of activity in the town (helicoptors all over the place and camera crews dotted around) and as I stood in the car park of the supermarket a Hercules landed at the airport right next to us. It's only a small airport and it was quite a shock to all the residents around, engines kept running, some cargo and personnel unloaded and then off it goes again.
At our campground, there were a few rescue workers staying (plus the mysterious passengers from the Hercules) and all through the night helicoptors flying up and down the coast past us and I could see bright lights to the south where the mine is. Despite all of this crazyness, people still seemed to be getting on with things and people very friendly. 
Jade is big in this area. Keira and I took a nice walk along the lovely pebbly beach (Keira never seen a beach like this before! She was quite confused)  and we found some beautiful pebbles with Jade running through them.