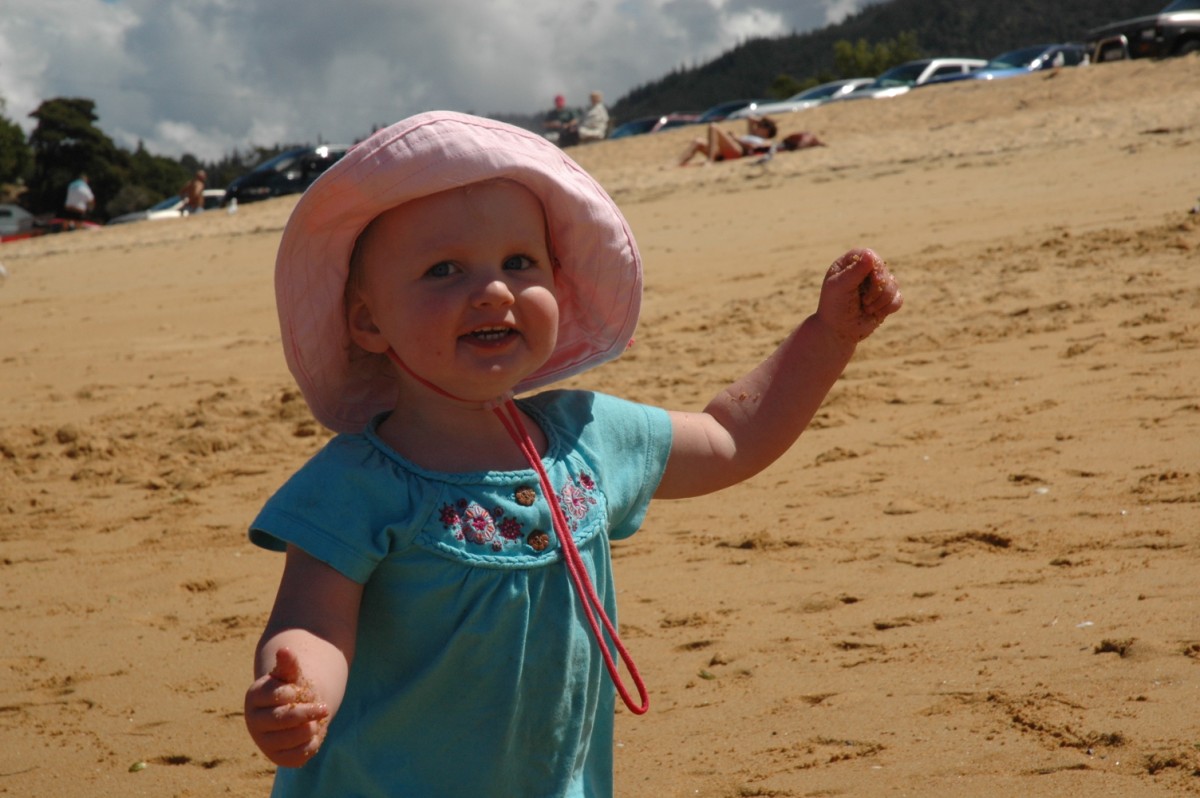 Nelson-Kaiteriteri-Neudorf.
Ok, I'm a little behind, so I'm play quick catchup. Quick change of plan (our travel plans have been very Agile, lots of emerging requirements) and we've gone up towards Able Tasman NP on recommendation of a friend. Didn't quite make it all the way into the park, but did get to an awesome beach town called Kaiteriteri. Beautiful little spot. I kept thinking that I was up at Palm Beach, Sydney or somewhere like that - the sand was similar, and looks like there's some pretty nice mansions on the hillside. The kids had a ball, hence this rather nice pic of Keira (2) - she loves the beach, even when her big brother is throwing sand in her face (that's in the next photo on the reel).
Finally on to Neudorf Dairy - our first night "freecamping" - well not quite freecamping yet. We bought a pass for $70 Native Parks pass that lets us camp at a load of places all around NZ. The places you camp are rather awesome and a bit better than just at the side of the road. Neudorf Dairy was a fully operating Sheep Dairy farm - although they had a lot of other animals and the farmer - Brian was happy to let us look around at all the other animals which Jaron especially enjoyed.
Anyway - if you are travelling in NZ by campervan - check out the pass - it's an awesome deal and such a great idea.