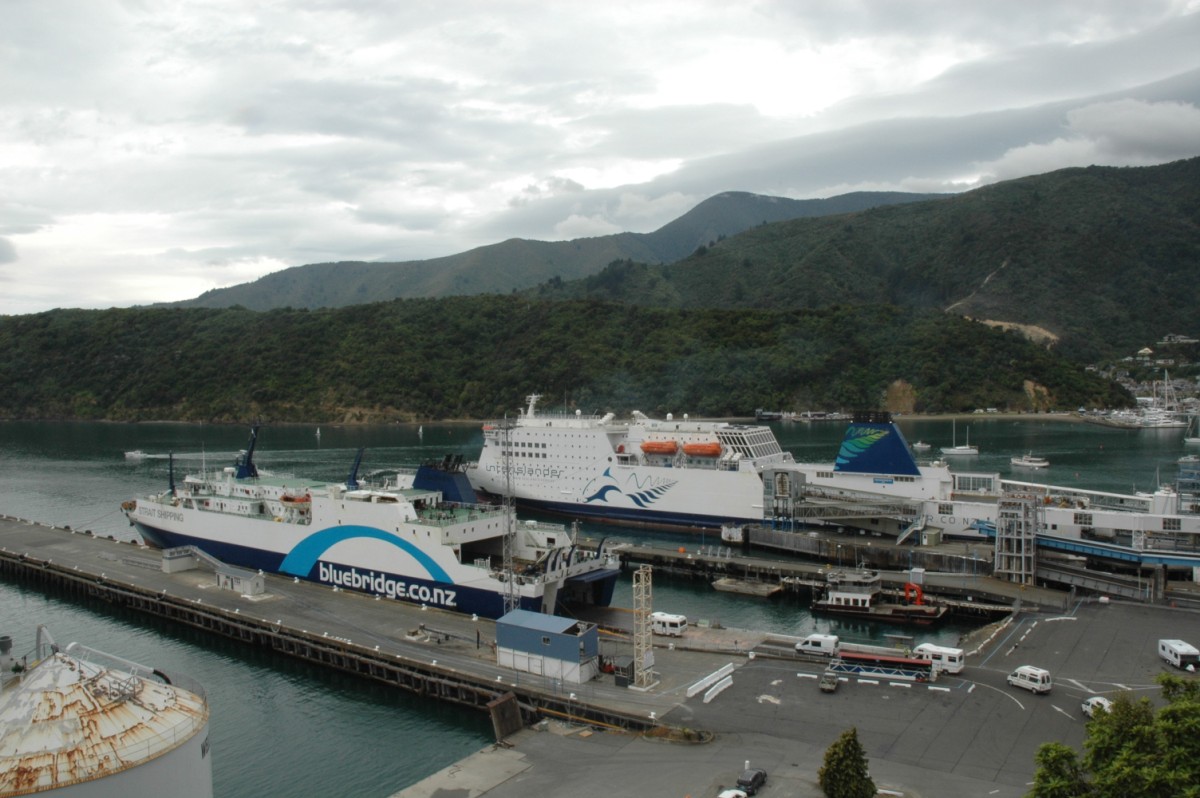 Blenheim-Picton-Nelson.
Big day today - we started in Blenheim retracing some of Carla's childhood steps. Found her old school (but old house didn't seem to be there anymore) and the place where here Dad worked (they've expanded a bit!), then off to Picton.
Not a massive amount for us to do in Picton drove through the town, saw a big protest march - people not happy about the Marina being expanded, sounds like some developers are going to stuff up a waterway again. Good little protest though - I was very impressed with their signs, very professionally done - they had a police car escort at the front too!
Went up to the lookout and looked out over the ferries loading up to head to the north island (Jaron took the photo above - he did well). I had no idea the boats were so big - big lorries and all sorts of vehicles going over.
Then onto Nelson via the scenic route along the coast. This road is something to be seen... very tight bends and I pulled over to let people past so many times and kids didn't get much sleep. Great view of the Sound though, had a nice lunch along they way and also got to see Havelock - the Green Shell Mussel capital of the world apparently!
Met up with some friends for dinner, but by this time kids were WILD... and we both felt really bad for inflicting them on them when they are like this. Straight in their PJs and off to bed as soon as we parked the van.... rain came down pretty hard. Nelson is the sunniest place in NZ and they haven't had rain in 7 weeks, water restrictions are supposed to be coming in next week.... but never fear, the Dalton's are here - we have been known to break many a drought (my family from back in UK are even better at it, they are doing a world tour of drought effected areas next year!)