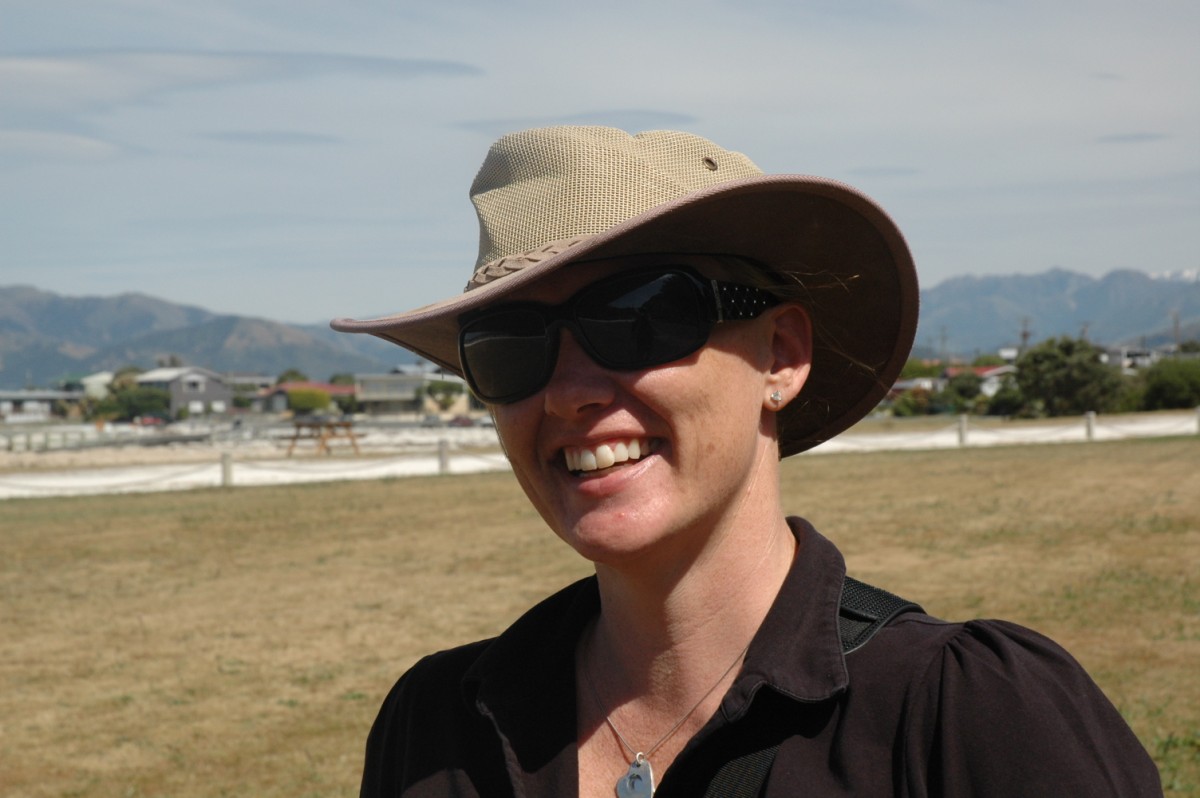 Kaikoura - Blenheim.
Carla always comments that we don't take enough pictures of her, so today's photo is of my lovely wife with the Seaward Kaikoura Range in the background. 
Had a little more of a walk around the other side of the Kaikoura peninsula - just a short one, we are pretty limited with our walks at the moment with a 2 year old. Picked up a hitch-hiker on the way back into town - a Frenchman we had said hi to earlier. He was very forward - he flagged us down and proclaimed "You will take me into town!". I don't think he meant to sound rude, just lost in translation a little maybe - he was a nice guy. 
I was rather sad to leave Kaikoura, I really love this place - it's quite magical. Then off up the coast road toward Blenheim - more Crayfish and Yummy Green-lipped Mussels at the famous Nin's Bin and plenty of seals to see. Then across the Dashwood Pass to Blenheim - it's here the wind really picked up and the van was buffeted around a fair bit - my least favorite part of the drive so far (Carla happily in the passenger seat here!). Carla's Dad used to do the Blenheim - Kaikoura run every week in his mini for work when they lived here in the 70s - I don't envy him that.
Finally at Blenheim (where Carla's parents first lived when they emigrated) and caught up with some old family friends which was a lot of fun. They are really into "Tramping" (kiwi for Hiking/Rambling) and gave us lots of good travel tips. New Zealand really have it together when it comes to facilities for walkers - the tracks are well maintained and I am told there is a large network of "Huts" where you can stay along the way with a very low (voluntary) fee. Off to Picton and Nelson tomorrow to meet more friends - really looking forward to getting down south end though - some very cool things on our itinerary.