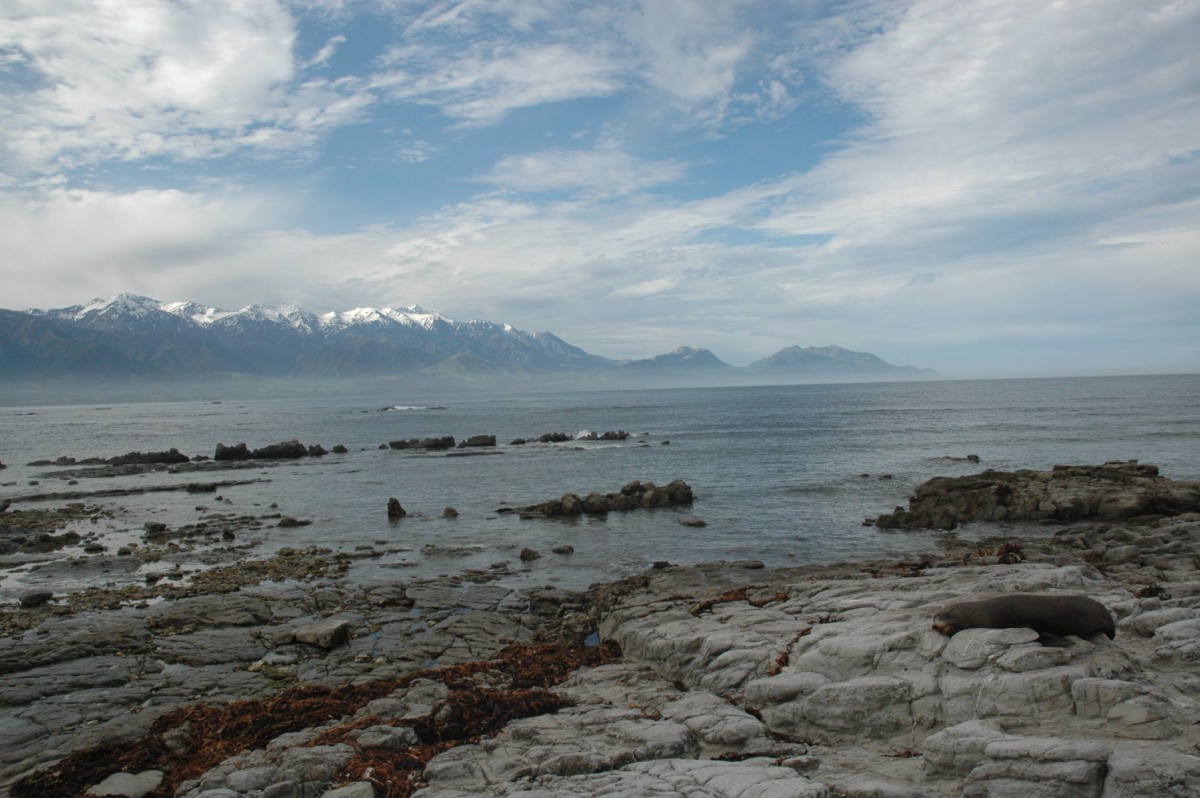 Christchurch - Kaikoura.
Finally we are on the road! The camper is HUGE and really is like driving a bus. I started driving from Christchurch, but once Carla got behind the wheel she was having so much fun I was passenger for the rest of the trip. I think we are going to be fighting for the drivers seat.
Roads are pretty good in NZ, they aren't massive highways but everyone is pretty safe. We gained a tail a few times (we are only allowed to drive 90) but people were really patient, and we pulled over and let people past a few times, everyone also seemed to overtake pretty safely. About half way to Kaikoura the snow capped mountains appeared and my jaw was dropped for most of the trip. Once we hit the coast road we were equally blown away - the mountains come right down to the sea and the sea is aqua blue.
There's supposed to be a lot of Whales out there (there's a BIG drop-off here - so lots of fishy food). Tourist information looked puzzled when I asked when Whale "Season" was - it's all year! 
Walk around part of the headland - we saw a lot of seals, but no dolphins or whales yet. Stunning landscapes wherever we looked - photographer's heaven!
Kids very tired and starting to really annoy us, so we had a quick dinner of clam chouder and crayfish (local speciality) - then kids off to bed exhausted....hoping for big battery recharge tonight (the kids, not the van).