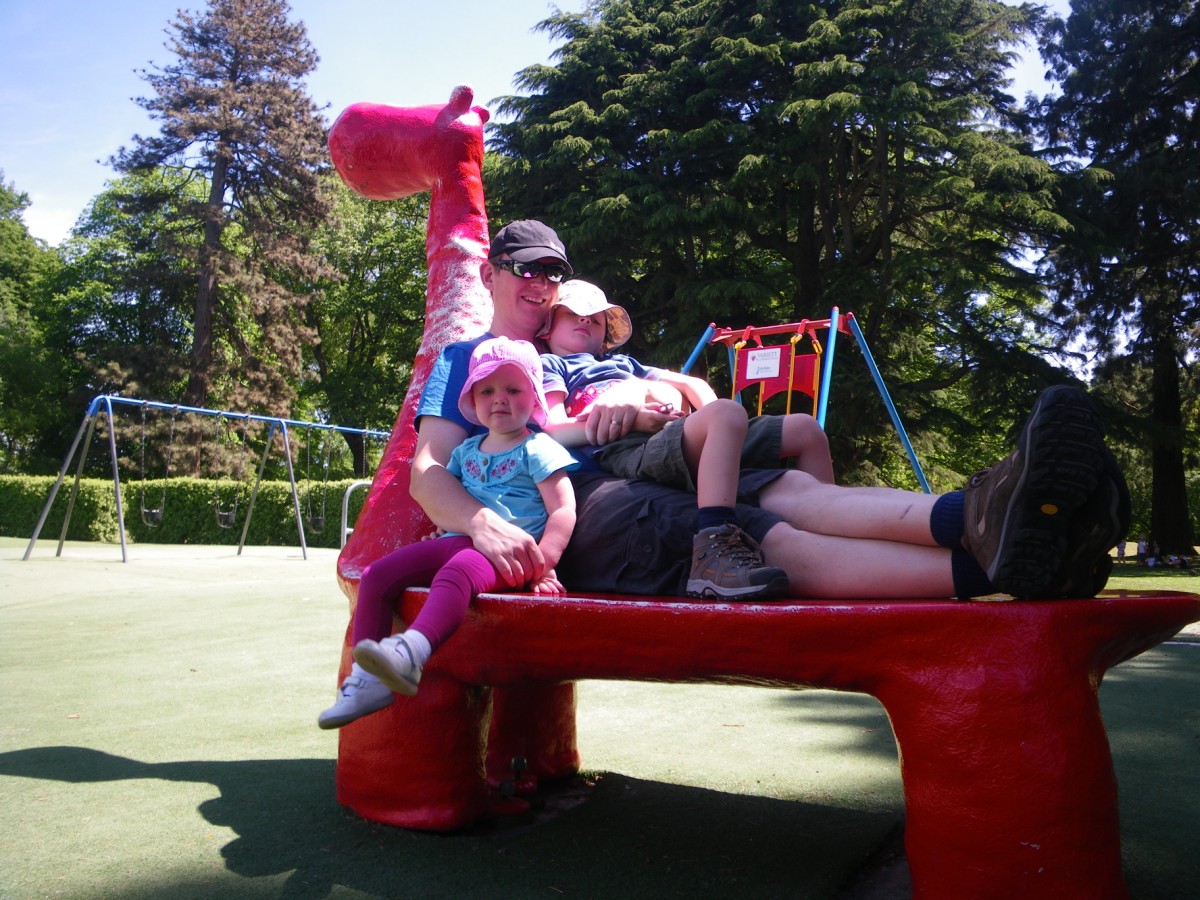 Christchurch Day 2
Another fun packed day in Christchurch with the Dalton Family - weather was so much hotter than yesterday, hard to believe such a rapid change.
For those that care, our action packed day was roughly:
Ron Muick exhibition that we missed in Brisbane. We loved it, but Keira rather freaked out by the massive baby so had to take her out for a bit. Loved the kids gallery though. One of the museum staff said they were also freaked out by it and all dreaded doing shifts in that room!
Botanical Gardens & Kids playground. Lovely gardens, very lush and green - no drought here!
Canterbury Museum - awesome kids section called "Discovery" - highly recommend. The insect microscope was a big hit.
Another ride on the tram - we love those trams, the drivers and conductors are great ambassadors for the town
Late lunch at an awesome sandwich bar New York Deli - these guys know how to make a Manhatten pastrami sandwich. They had named some of the sandwiches after Obama and had pictures on the wall and I joked that this was their ploy for him to visit them if he ever came to NZ.
Split up for a bit and me and Jaron bought some binoculars and checked out the camera shop for wide-angle lens (stupid electronicsshop screwed up on delivery of my new lens - don't buy from them) - no luck so you'll have to put up with my standard lens for the NZ shots.
Pick up the van in the morning and we hit the road!!!