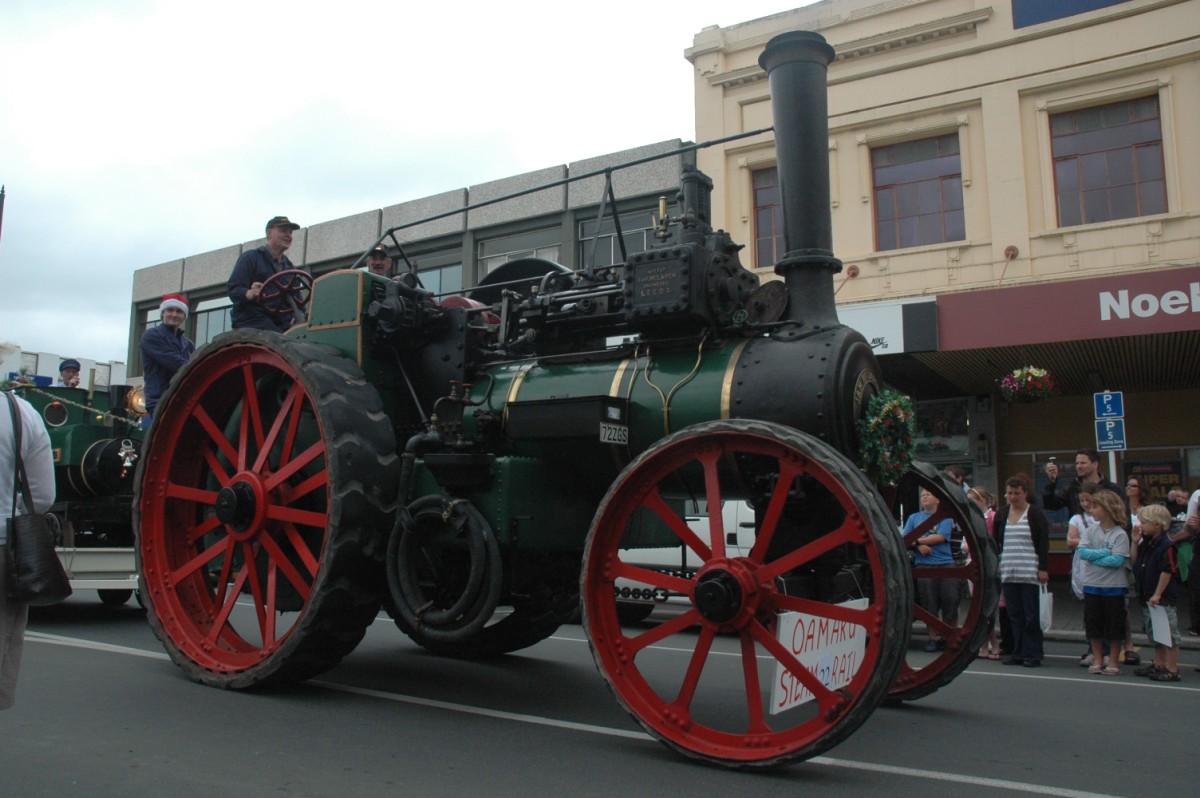 Oamaru - Lake Pukake
I really like Oamaru... it's got a really nice feel about it. I think it used to be a big port - but a lot of the industry died away. It could easily have gone the way of Westport but it seems to have created a nice little arts scene for itself and has retained and maintained a lot of it's old buildings.
We headed for the Whitestone Cheese Factory and bought a load of stuff (I am munching on crackers with their Waitaki Camembert as I write this - yum). The lady that served us told us that the Christmas parade was starting in 30 mins and we must stay for that.... so we thought... ok, what the heck.
I haven't seen a Christmas parade like this in years. It seemed like half the town was actually IN the parade. They started it with a line of about 40 trucks which was pretty cool - all the kids were getting to sit up in the cabs with their dads and honk the horns to their hearts content. I did feel sorry for the odd trucky on his own in the cab though... I could have lent them Jaron to do the horn!
Lots of other cool stuff - that I wont go into. I particularly liked the Steam stuff . They have a cool event in town at the moment called "Steam Punk" - would have been good, but the kids were a little wild and we didn't feel up to the kid wrangling. Also of note the guys riding the penny farthings - I have lots of pictures, but had to pick one so posted the Steam Engine.
Stayed in Oamuru a bit too long, so had a bit of a long drive up to Lake Pukake (unfortunate naming - it's a Maori word ok!).
Absolutely stunning scenery here - Aqua blue lakes with Mt Cook range in the background. We free-camped at Mt Cook Salmon Farm the highest Salmon farm in the world. Our little camper was the only light here for as far as you can see so the stars were just the best I've seen in years - Neptune and Uranus were very close together on this night - so made a great little pair up there.