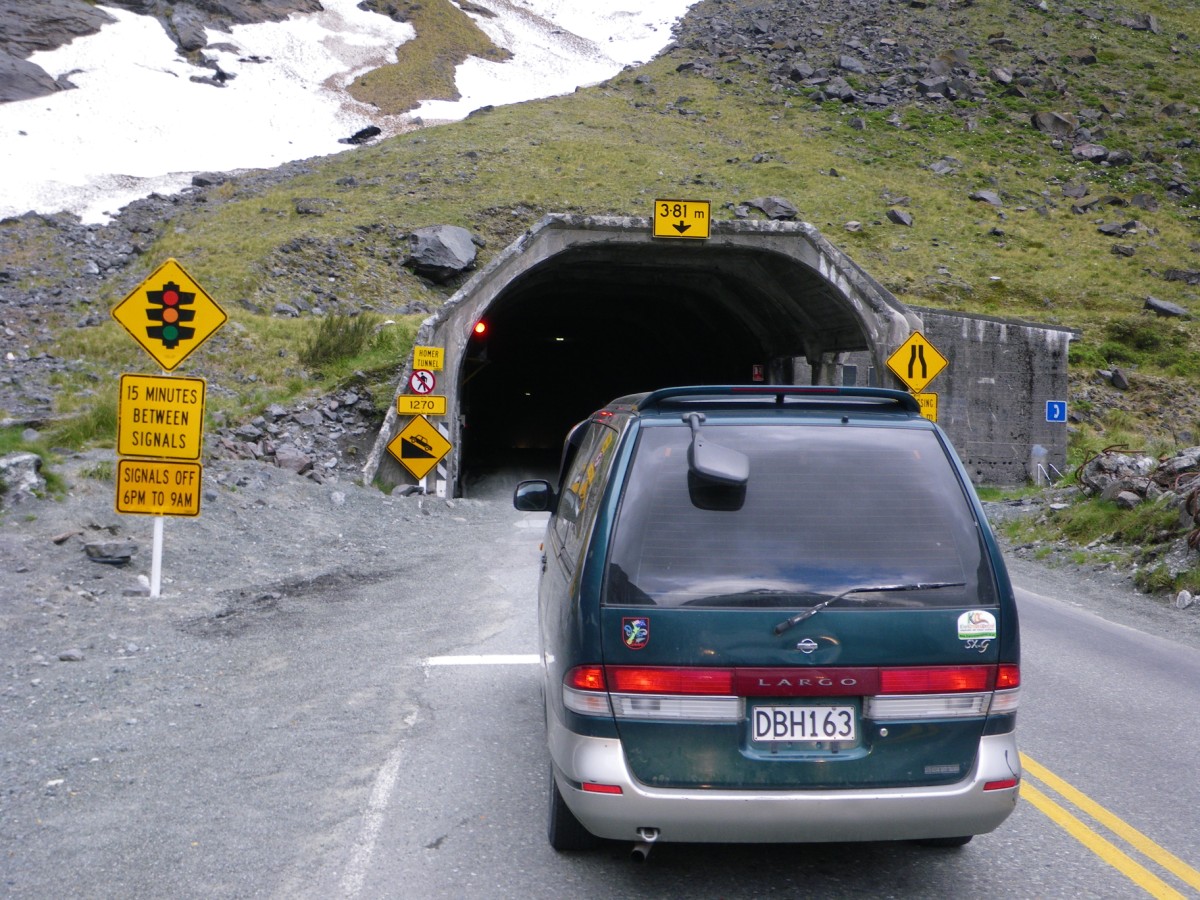 Queenstown - Te Anau - Milford Sound
A big drive today (and start of a bit of an Internet blackout) - we decided to drive straight through to Milford Sound so we can get an early boat in the morning and beat the crowds (and not get stuck behind 10 coaches)
Queenstown - Te Anau was a beautiful drive - Carla picked the timing of our trip to perfection and all the wild flowers are out in full force. After a bit of shopping and sustenance, we set off for Milford. We had heard a lot about this drive and were a little nervous to say the least.
Started off pretty tame for first 50kms - then climbed steadily until we were right up at the snow-line with mini-glaciers and waterfalls all around. Awesome views everywhere and we stopped a lot - it's without a doubt one of the most awesome drives I've ever done. The pièce de résistance is the Homer Tunnel - it's only been around for about 50 years (before that you had to access the sound on foot via the Milford Track) and is crazy.... a steady drop - single lane and surface is pretty dodgy (see picture for all the signs).... but an experience to say the least.
When you pop out the other end the drive gets even better - stopped at a couple of waterfalls (including "The Chasm" which was amazing) and introduced to the Milford sandflies (which Lonely Planet describes as "ferocious" - I whole-heartedly agree).